Meet the shock dyno software
LABA7 shock dyno software is so easy to use, anyone can do it. Easy-to-understand graphs and live data are at your fingertips.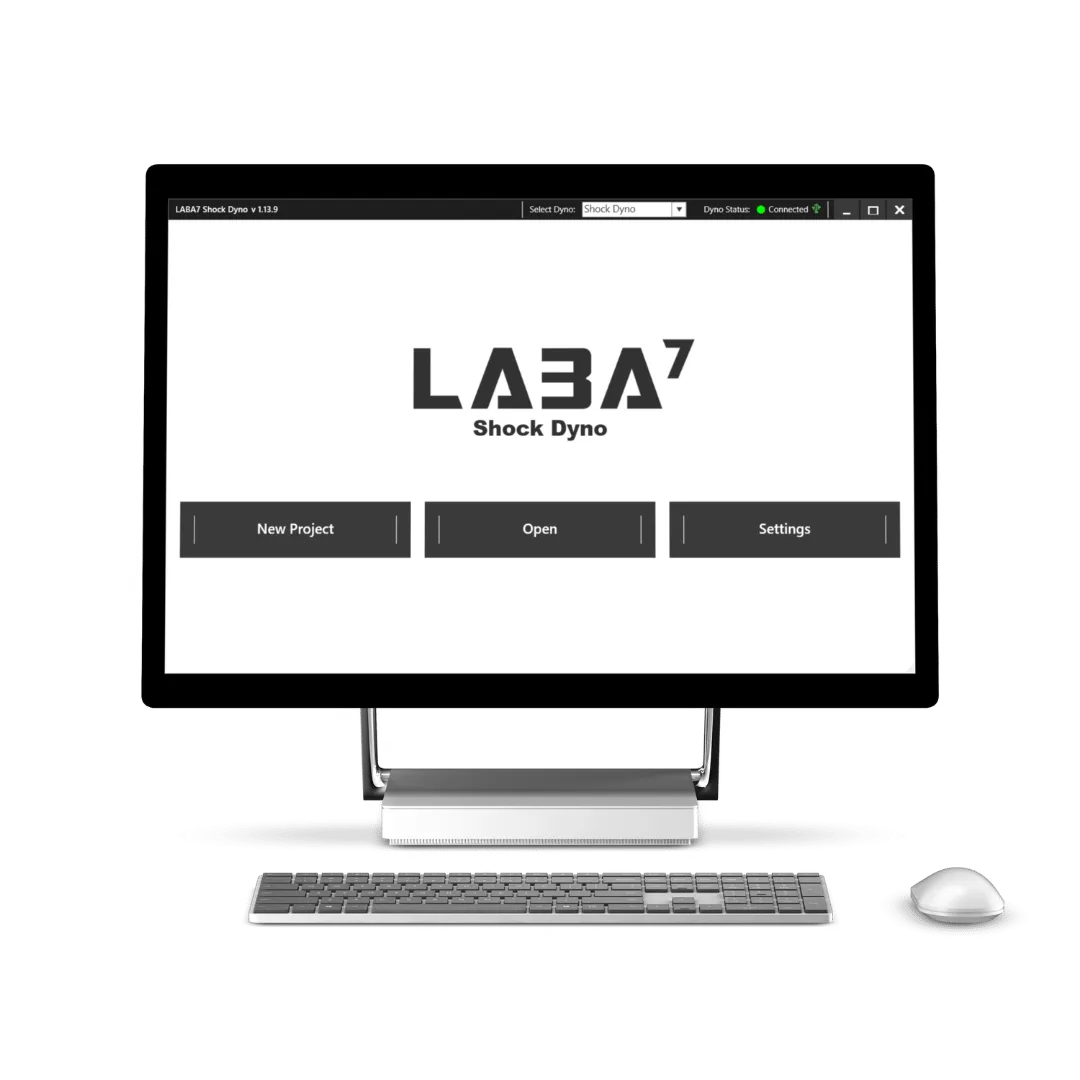 User-friendly dyno software
With a press of a button, you can see live shock dyno graphs of the damper you are testing. Whether it is Force vs. Displacement or Force vs. Velocity – you get all the data plotted to test the performance of your shock.
Outstanding quality control
We have full control over the development process. It allows us to optimize the products for accuracy and being easy to work with.
Our shock absorber dyno software is written, tested, and maintained in-house. This allows us to keep the software up-to-date without compromising your experience, including new features, regular updates, and efficient issue-solving.
LABA7 data logger is capable of reading up to 64 000 samples per second. This colossal amount of information is processed by our software and visualized in graphs. Processing the data minimizes electric noise as well, enabling you to use precise graphs with exceptional precision.
Unlike some outdated and complex applications in the market, our software utilizes the benefits of C# programming language and the latest .Net framework. These and other contemporary technologies ensure an intuitive and easy-to-understand user experience.
LABA7 shock dyno software features

Accurate and quick shock absorber and sensor calibration

Automatic stroke calibration after stroke change

Interactive graphs (zoom in/out, mark data points, and more)

Intuitive graphs comparison

Advanced-level optimizations such as Peak Velocity Graph Interpolation or Interval Preset Management

Possibility to generate personalized reports
Graphs generated by LABA7 software
Every second our capable data logger collects so much information humans can't read it all. That is why our software visualizes this staggering amount of information into easy-to-read shock dyno graphs.
If you would like to know more about the graphs and the information they provide, check this article on how to read shock dyno graphs.
Avg. Force vs. Displacement
Force vs. Average Velocity
Force vs Combined Velocity
Smart and custom features
As we are programming shock absorber dyno software in-house, we can develop custom features that our customers need. Then roll out these useful features to all of our clients and partners.
By developing the shock absorber dyno software in-house, we can create tailored features that our customers need. Later we deploy these valuable functionalities for all our clients and partners. 

Gas Pressure Elimination

Spring force elimination