Probably the best shock dyno in 2023
Take your workshop to the next level with the LABA7 shock dynamometer. A precise, user-friendly, and reliable tool designed by racers and mechanics to simplify suspension servicing and tuning.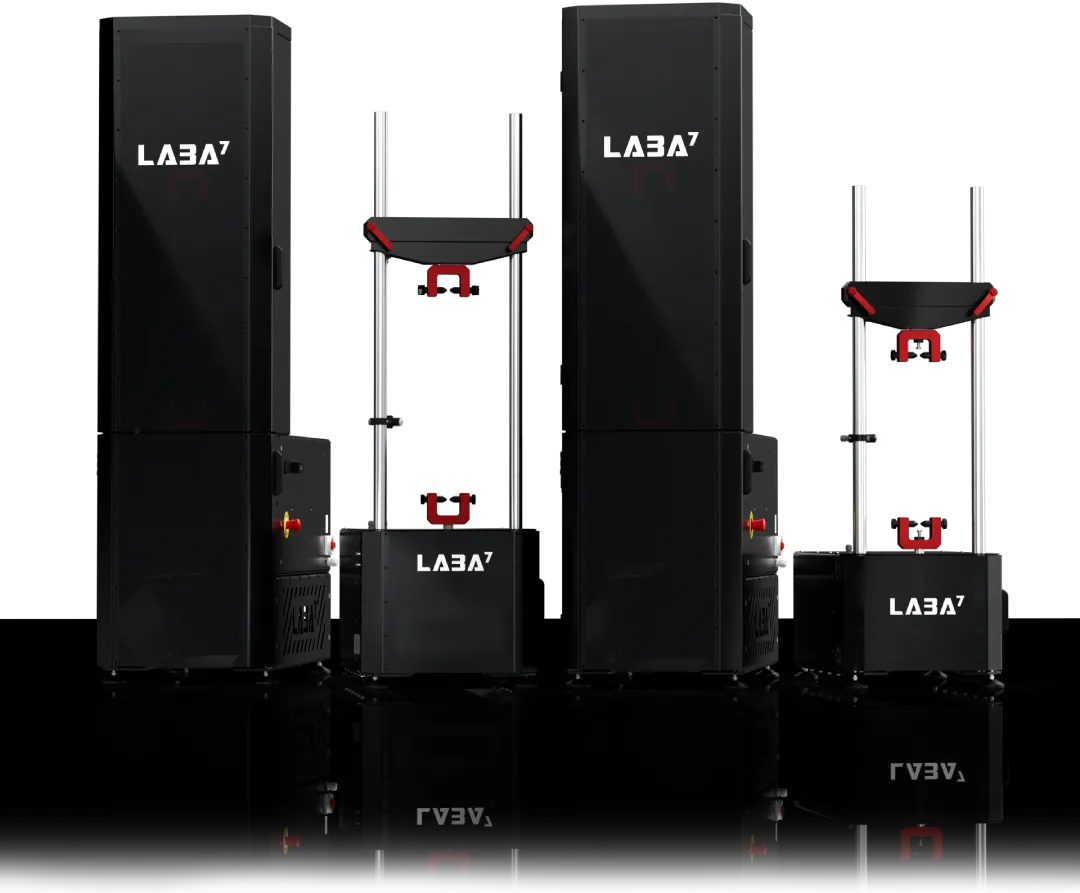 Focused on a flawless performance
LABA7 damper dynos are optimized for ultimate accuracy and precision. We developed a range of four shock dyno machines to meet your needs. Whether you are opening your first suspension workshop or are an experienced professional, we have the right machine for you.
Our suspension dynos are perfect for tuning and servicing bicycle, motorcycle, truck, or racing suspensions. If you can't find what you need, we will develop a custom solution for you.
Advantages of LABA7 shock dynos
Accuracy
In the world of suspension, precision is key. Sometimes, a mere one-click adjustment can make the difference, ultimately determining the outcome of a race. That is why choosing the best shock dyno for your work means choosing the one that provides the most accurate data.
Our in-house data logger is equipped with military-grade technology, capable of reading up to 64 000 samples per second.
We optimized our shock dynos to reduce electrical noise, which in turn minimizes the need for digital processing and filtration of the data. As a result, the data obtained and provided to you is extremely close to the original signal.
Additionally, all LABA7 shock dynos feature a Scotch-Yoke mechanism. This design allows us to provide you with uninterpreted and accurate data.
Reliability
The reliability of our equipment is greatly attributed to its simple yet sturdy architecture. Most of the components are overbuilt to last long.
To guarantee exceptional build quality, we assemble all LABA7 shock absorber dynos at our headquarters. Every unit undergoes rigorous testing and calibration before being shipped, ensuring that our customers receive flawless products.
Customer-driven perfection
At LABA7, we prioritize our customers and aim to maintain an ongoing relationship beyond the point of purchase. We welcome and value your feedback, which we use to continuously improve our machines. Once these features are tested and validated, we make them available to all our customers through regular updates.
Our commitment to continuous updates means that our customers can expect to receive regular enhancements and new features that keep our products up-to-date and ahead of the competition.
Intuitive software
To ensure accuracy, simplicity, and reliability, we have developed software that matches the capabilities of our hardware. Our modern and intuitive software provides hassle-free operation with the click of a button. You can quickly access all the graphs and dyno data sheets, compare different tests, and print out the reports. Even more – track performance in real-time in force vs velocity and force vs displacement graphs.
Our goal is to ensure simplicity and clarity in all that we do, and we are proud to have achieved this according to feedback from our clients.
Main features of our shock dyno software:
Easy-to-understand graphs and data 
Print-ready reports
Runs on Windows OS
Easy to use
Simple calibration of the sensor
Simple Wi-Fi setup
Export to .csv
Customer assistance
Our commitment to our customers goes beyond the sale of our shock dynos. We deliver best-in-class support for our customers whenever they need our assistance. 
The support for the customer starts as soon as our clients receive their shock dyno. Our professional team guides them through the setup process and shares the best practices to start using the equipment efficiently. Even later, when they have any questions, our team is ready to assist and resolve any questions immediately.
If you need a reference, just let us know. We have many satisfied customers who are eager to share their unique experiences with LABA7 and the exceptional support we provide.
Versatility
There are many types of different shock absorbers, forks, and cartridges in the market. To ensure that our shock dynos can handle all your suspension testing needs, we offer a wide range of adapters that fit various models. 
Discover the full list of LABA7 shock dyno adapters at the bottom of the page.
Smart design
The industrial design of our equipment is a true work of art. It boasts a modern and sleek aesthetic that is not only visually appealing but also represents our commitment to quality, simplicity, and precision.
The sophisticated design of LABA7 shock dynos is sure to make a lasting impression on the visitors of your shop and enhance the overall look of any workspace.
Benefits of owning a shock dyno
Diagnose a faulty shock absorber or fork
A shock dyno can quickly diagnose issues with shock absorbers or forks within seconds. By examining the Force vs. Displacement graph, you can easily see what is happening with the damper during compression and rebound. Blocked oil passages, broken shims, cavitation due to a lack of gas pressure, and much more can all be quickly identified by analyzing the dyno graph.
With our shock dyno's comparison feature, you can easily visualize and analyze the changes you've made to your shock absorber or fork. Whether you're comparing left versus right or front versus back dampers, or just comparing different settings on the damper, our dyno makes it easy to see the before and after effects of your work. This feature is also useful for showing customers the improvements you've made during servicing or tuning.
Navigate tuning and adjustment
To successfully tune a suspension, it is crucial to have accurate data and a clear understanding of what is happening with the shock absorber. By analyzing the graph curves and connecting them with rider feedback, you can make informed adjustments to fine-tune the suspension to the rider's needs. This is where the shock dynamometer excels. By viewing and interpreting the graphs, you can easily see how your adjustments affect the performance of the shock absorber and how that translates to the track.
Quality control and warranty
Performing quality control before releasing products to customers is a critical step in ensuring customer satisfaction. By testing the damper on the dyno before returning it to the customer, you can check your work and eliminate any possibility of errors. This not only reduces the chances of unsatisfied customers, but it also helps you prove that all work was done correctly on your end in case of any warranty claims caused by customer damage.
LABA7 shock dyno adapters
According to the needs of customers, we can provide adapters for all kinds of shocks and forks – MTB, dirt track racing, circuit racing, 4x4s, buggies, trucks, and road cars. if you don't find what you need, our team is ready to create a custom solution to meet your specific requirements.
Contact us to learn about prices of each adapter.
How does a suspension dyno work?
A shock dyno machine mimics the forces and speeds that your dampers undergo during real-life usage. By displaying this information in easy-to-read graphs, the dyno allows for detecting and resolving any issues with your shocks. In other words, LABA7 testing equipment helps you diagnose and fix problems of your shocks by displaying their performance data in a user-friendly manner.
The testing process involves repeatedly moving the fork or shock up and down at a speed of your choosing, enabling you to make precise diagnoses and corrections. You can damper test your shocks at different speeds and visualize the information through live graphs of force vs velocity and force vs displacement.