LABA7 products: unlock your potential
We deliver precise, straightforward, and reliable equipment to test, tune, and maintain shock absorbers.
Choose LABA7 product category
LABA7 shock dynamometers are developed in several sizes and power levels to match the shock absorbers you are testing. For the most accurate results, they also have several stroke diameters that you can adjust manually. All LABA7 shock dynos come equipped with infrared temperature sensors.
Results of tests are displayed in real-time via easy-to-use and understand software that runs on Windows OS.
A fully automatic LABA7 spring rate dyno probably is the most precise device on the market. It offers an accuracy of 0.01%. It also allows you to test the rated force of any spring, fork spring, air spring, bump stop, or gas pressure. The machine tracks the resistance of the spring in real-time transferring data wirelessly or via cable.
Our spring dyno applies a load on the spring and measures the compression distance using the computer. To receive accurate results, this process must be performed very slowly in linear motion.
LABA7 vacuum bleed pumps come in several sizes and modifications to meet the requirements of any shock absorber manufacturer, service shop, or race team. All are fully automatic, with programmable vacuum and filling presets. They are also equipped with multiple sensors that track and display vacuum and oil pressure levels in real-time.
A new bottle of suspension oil can contain approximately 10% gas dissolved in the liquid. The LABA7 vacuum pump is designed to reduce it to a minimum during the filling process.
Our latest addition to the portfolio. Like other products, it was designed with precision and accuracy in mind.
LABA7 car scales are equipped with 4 load sensors per pad. They use laser precision to auto-calibrate. Car scale pads are controlled wirelessly via your iOS and Android devices.
Stretching and measuring tool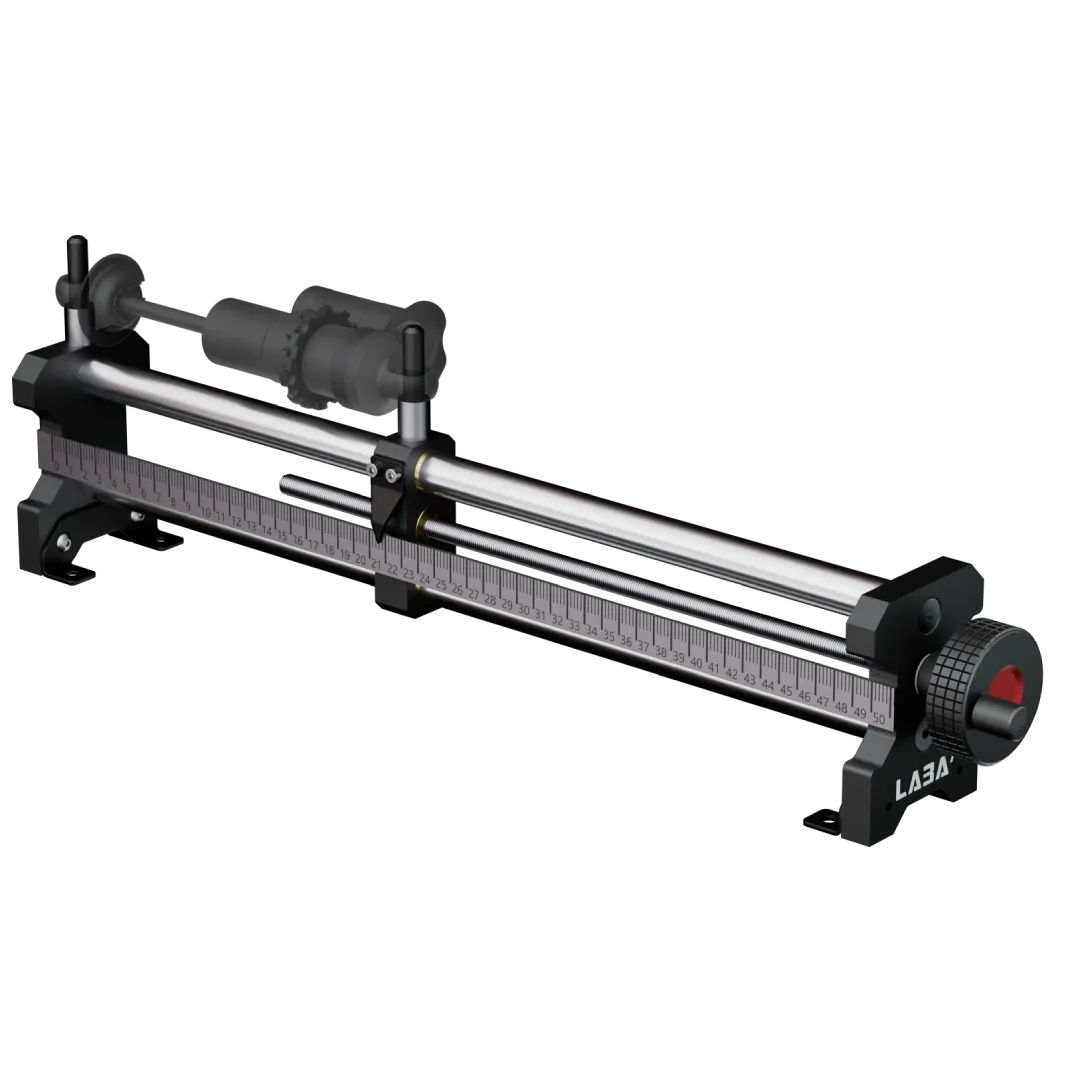 Universal shaft clamp set
Built with a passion for precision
If you are working with a bicycle, motorcycle, or car suspension, you need reliable measurements and precise data. We know it because the LABA7 team comes with a background in racing. Meticulous tuning of suspension and shock absorbers is in our DNA.
The hardware and software of LABA7 products are developed in-house by our engineers. It ensures that the data you receive and operate with is accurate to the maximum. This approach also enables us to ensure build quality as well as develop suspension testing technology that is exceptionally simple to use.
We know how much the smallest changes can affect the end results. The role of precision in your work cannot be overstated. The team of LABA7 designs every piece of equipment so you can make decisions with absolute certainty.
LABA7 products are ideal for suspensions of:


Indulge intuitive dyno software
LABA7 software is designed with end-users in mind. It is modern and easy to use. With just a click of a button, you can access real-time information presented in user-friendly graphs. All without the hassle of wires or unnecessary complexity.
Our plug-and-play solution is elegant as well as intuitive. It provides an easy-to-use experience for users who value efficiency as well as convenience. Say "goodbye" to complicated setups and "hello" to streamlined performance with our software.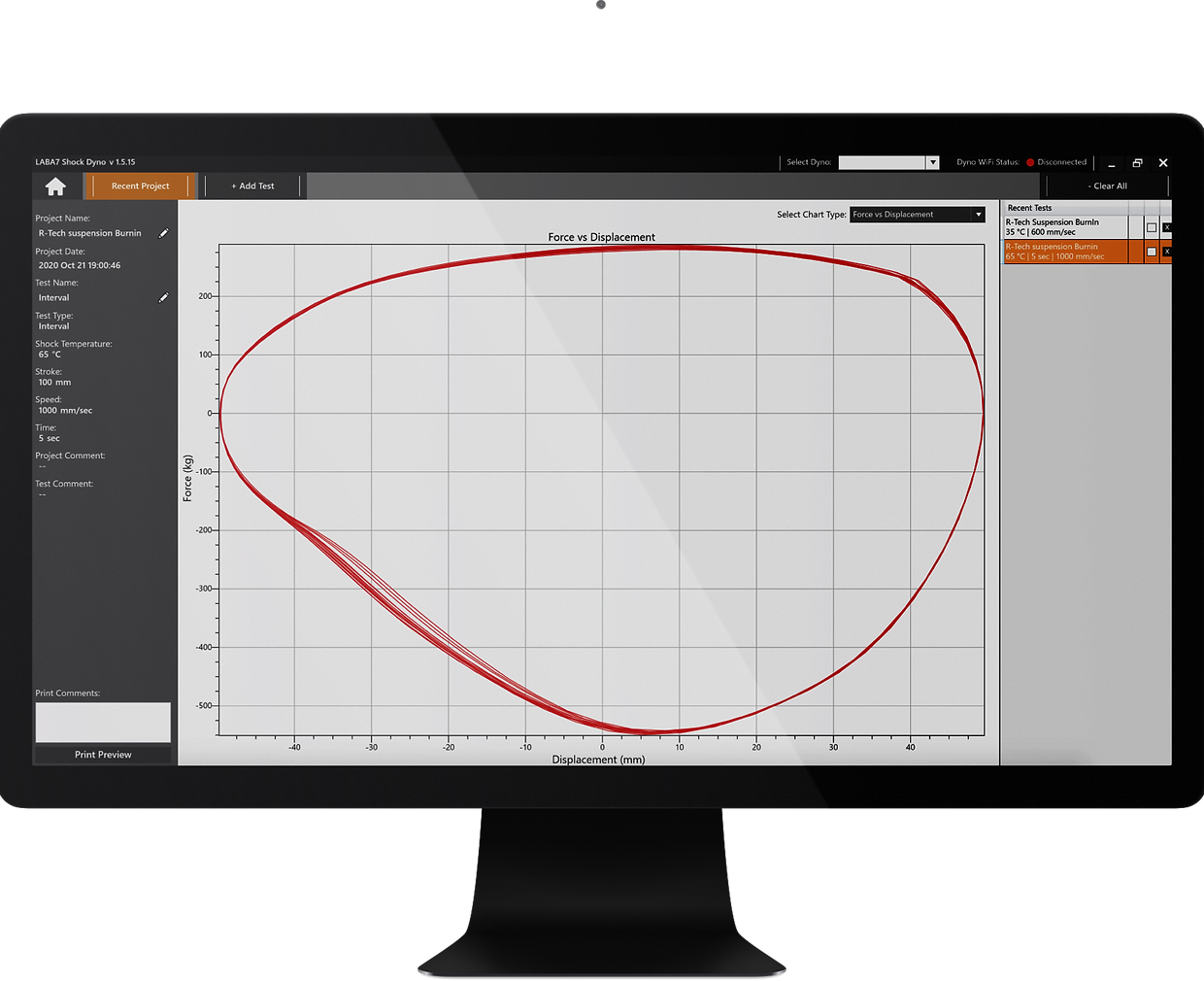 Service any fork and any shock with the right adapter
Whether you are working with a bicycle, motorcycle, car, or 4×4 suspension – our equipment can test and service it all. All you need is the right adapter kit.
Contact us to learn more about adapters for our vacuum bleed pumps, shock dynos, or spring dynos.
Customer service and support
Using any new piece of equipment has a certain learning curve. We are here for you!
Our customer service team will answer your questions and help you to maximize your efficiency working with LABA7 products.
Frequently asked questions
Is LABA7 equipment safe?
We design our products with safety in mind. Dynos are equipped with multiple sensors that track the performance of tested shocks or springs. They also have plexiglass doors to protect you from potential injuries in case of a faulty damper.
How to choose the right LABA7 products for your business?
Contact us now and we will help you to choose the right setup of LABA7 products for your business.
Where are LABA7 products being produced?
At our headquarters located in Lithuania, European Union, we carry out the last stage of assembling LABA7 products. The majority of components used in our machines are also sourced from within the EU, guaranteeing exceptional quality and performance.